Window Trim, Closet Shelves, Shutters, and some flowers, June 8, 2009

I thought I'd put together a page and show what's going on at the Vincent homestead lately. Here's what we finished today. At the end of this page are the flowers that are blooming. If anyone knows what they're called, please share. I don't have a clue!
After we installed the new windows we trimmed the outside so my son-in-law could paint the house. He finished with that last week then we completed the inside trim (see photo below). Today I caulked all 10 windows so Linda could paint. She almost finished them. She has only two left to paint.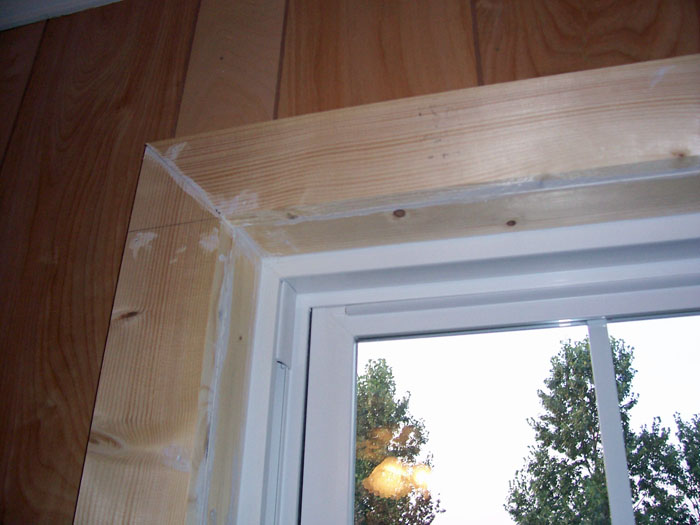 Here's one we've completed. They look pretty good when done.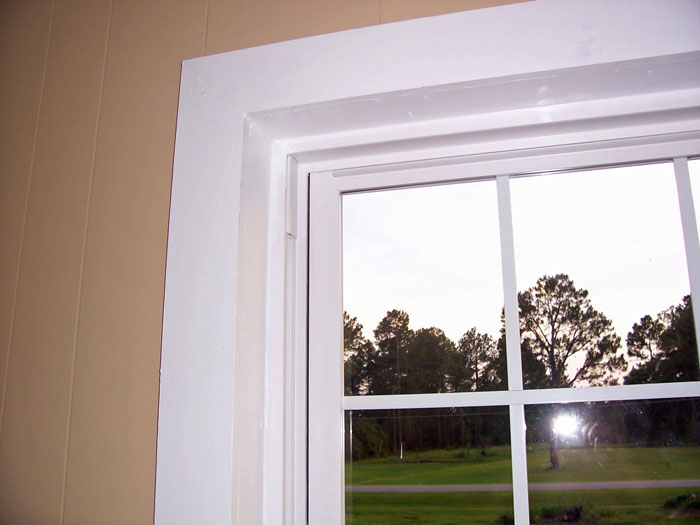 Here's a completed window by the music "corner." Looks pretty good, doesn't it? It'll look even better when Linda completes the window treatment. She wants to hang valance curtains over blinds.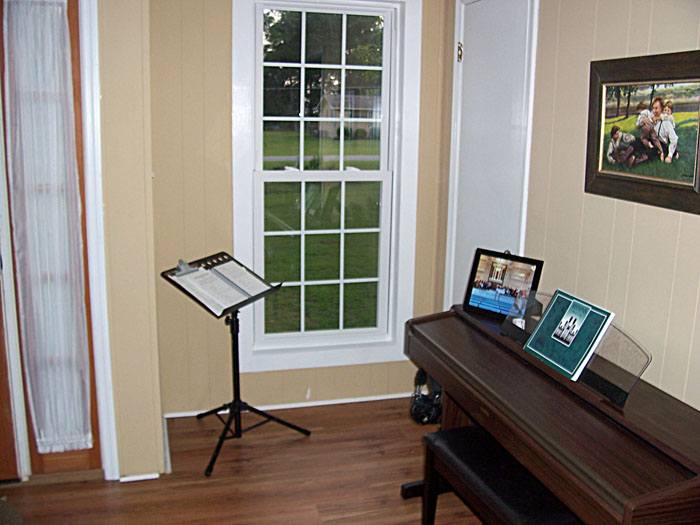 After I finished caulking all the windows I cut and hung a few shelves. Here's one I hung above my office desk.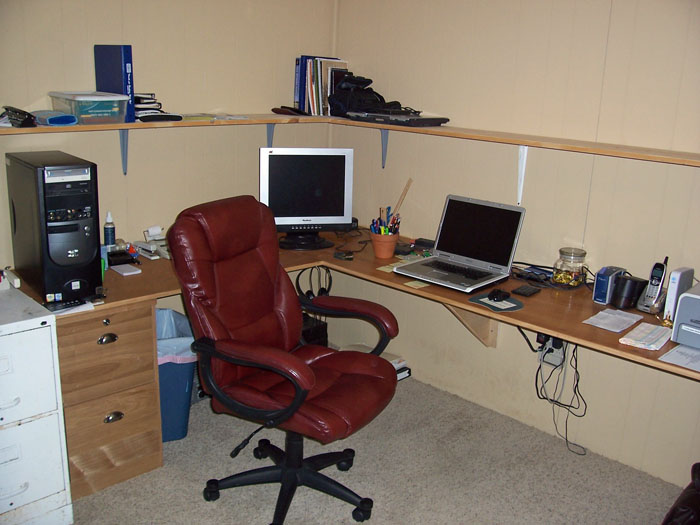 I also cut three shelves for each side of the office closet. Maybe we can get the remainder of our stuff out of storage containers and displayed where we can see what we have.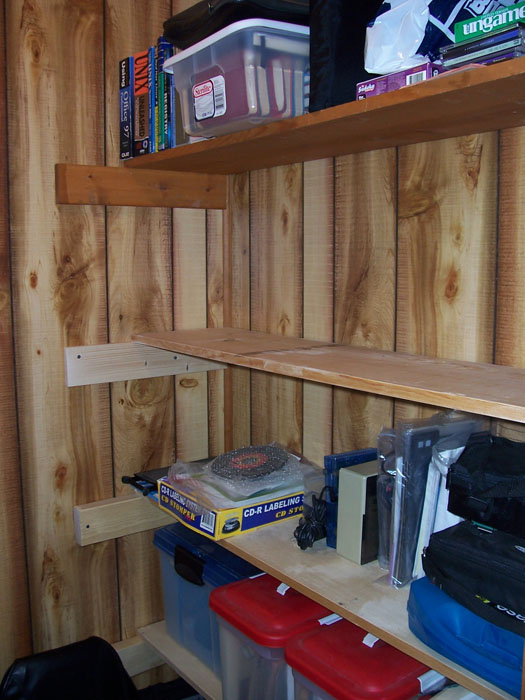 One thing I realized while I was taking photos is I didn't have a photo of the finished house. Well, it's not entirely finished. I still have to build a porch. But at least all the maintenance outside is done. And it now has a fresh coat of paint and new shutters. My son-in-law did a good job don't you think? I like the colors Linda picked out. By the way, the porch will be nearly 22 feet long by 10 feet wide. It will cover the center of the exterior just outside those two windows either side of the front door. It will be a covered porch where we can rock in rocking chairs or sit in a porch swing and enjoy the outdoors.
The new shutters look great too. We could have purchased vinyl shutters like these but they were a whopping $117.00 a pair! Good grief! And we couldn't even get the color we wanted. We built and painted shutters our trim color for half that.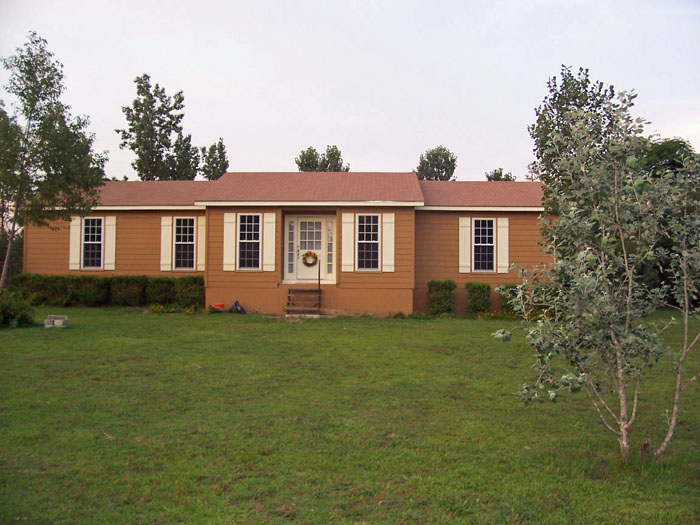 Now for the flowers. The lady who once lived here loved flowers and flowering trees. The whole yard is planted with different types of them like this crape myrtle surrounded by lantana. I wish I knew what the other flowers were called.
I'll show closeups of them below. If you know what they are, please let me know and I'll update this page with the proper names of the flowers or shrubs.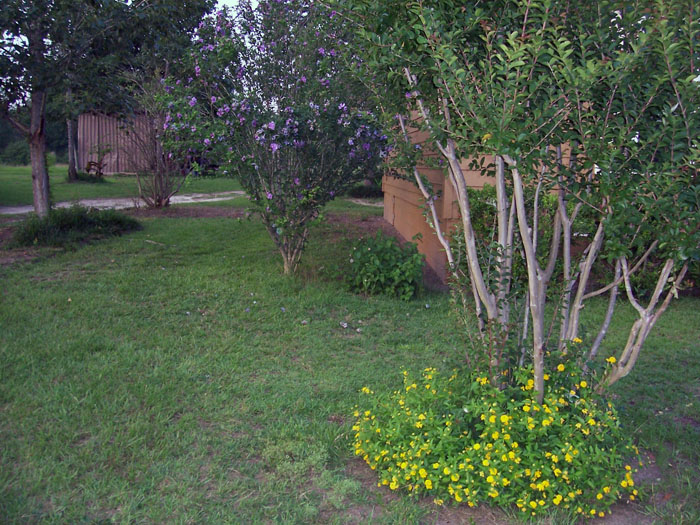 Here's what flowering crape myrtle looks like up close. Anyone know what this variety is called? Maybe they all look like this. I wouldn't know.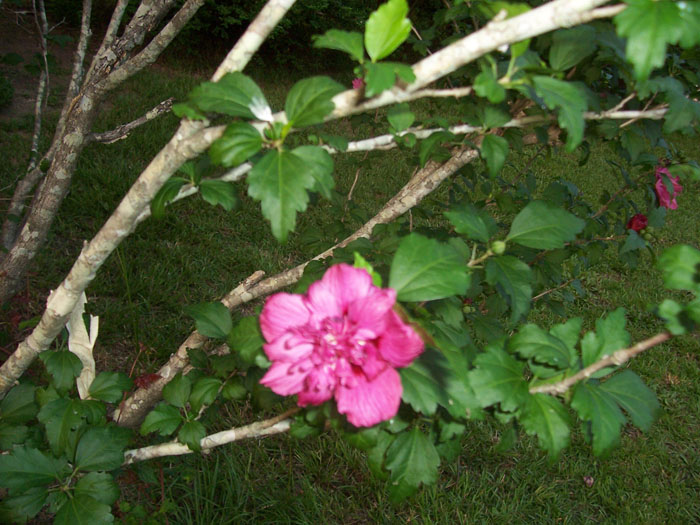 I think this is called lantana.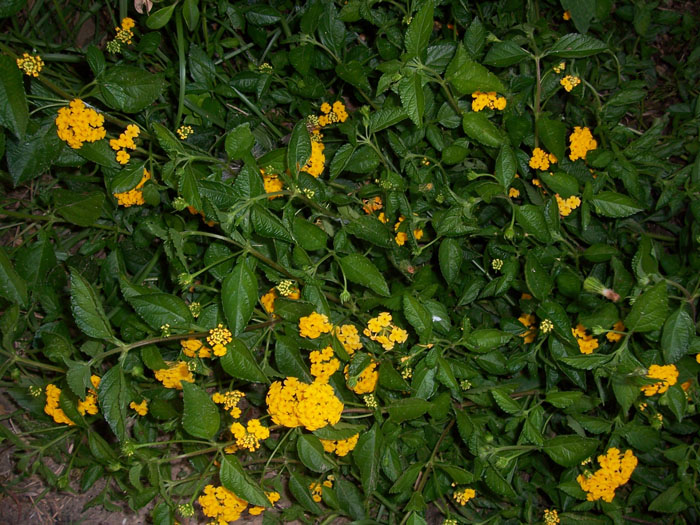 But here's a shrub with a beautiful flaming pink flower. What's this thing called?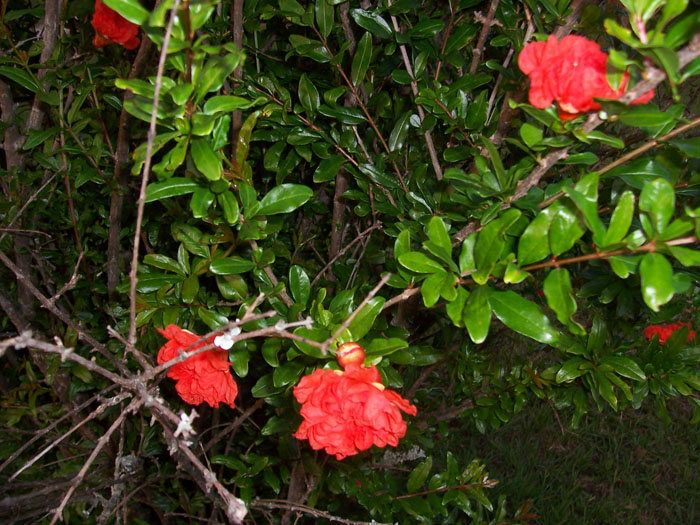 And what's this bush with purple flowers?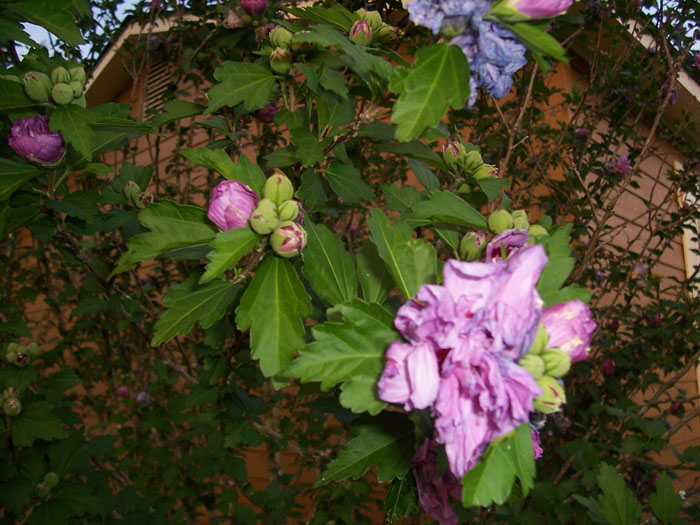 This may be more lantana but it has really interesting flowers. They're white with yellow hearts in the center surrounded by purple wiht pink centers. Neat.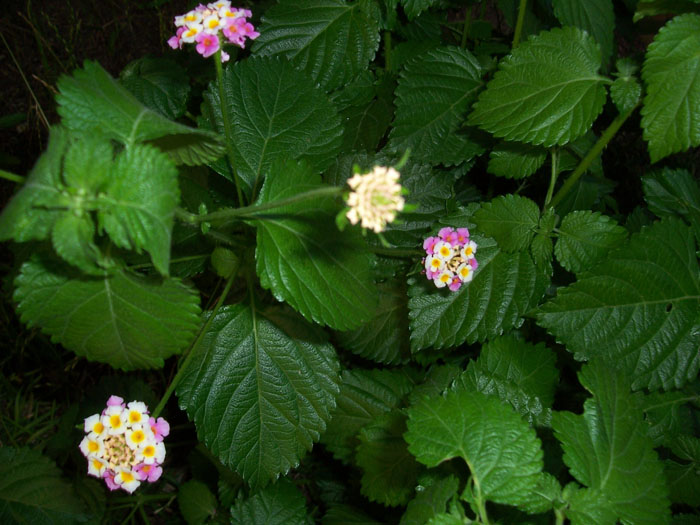 ~ END ~