Murphy N.C. Nov. 2009

Linda and I have been hearing a lot about the Murphy, North Carolina area from relatives. She has a brother and I have a brother-in-law both of whom own property near there. It's surrounded by Indian reservations in the Appalachian mountains near east Tennessee. I don't have mountain photos. We saw plenty of such beautiful nature scenery but our purpose was to check out the town.
Our first stop was the local LDS chapel 6 miles from town on a winding mountain road.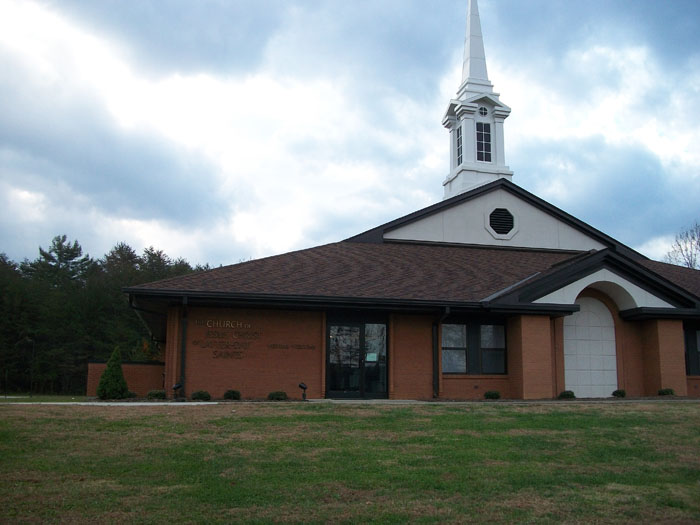 They had just recently renovated it and added what's known as a "2nd phase." LDS churches are built with intent on expansion. When there are enough people to build a building it is small at first then expanded to accomodate the growing membership.
From the church, we went back to town to visit the local museum. I was surprised how much history is preserved there.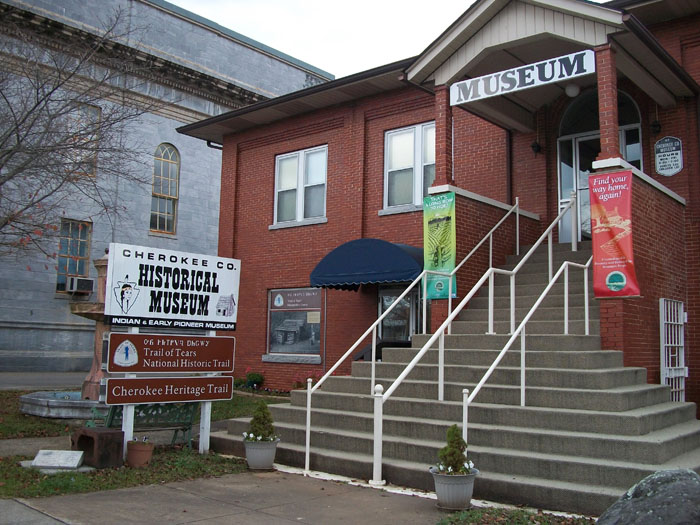 The little place was packed to the ceiling with such things as these old farm impliments.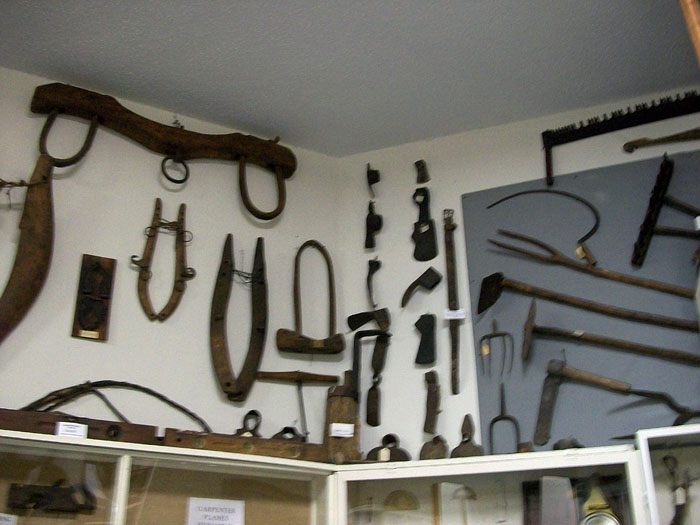 There were axes and mauls people used to fashion the log cabins so famous in these woods.
Archaeologists had visited the local Indian mounds and unearthed artifacts dating back many thousands of years.
Here in the left foreground are rare copper arrow and / or spear points found there.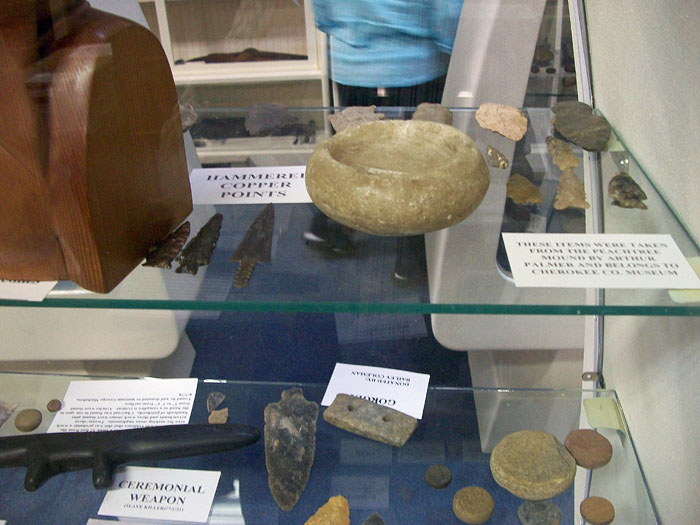 In this case I saw some blow gun darts exactly like the one I bought in Cherokee, N.C.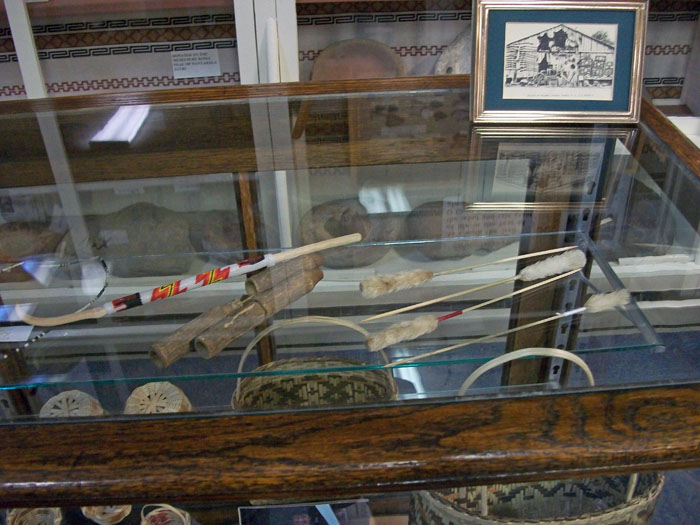 My dad always spoke of "chinquapins" (bottom center of photo) but I never saw any before visiting this museum.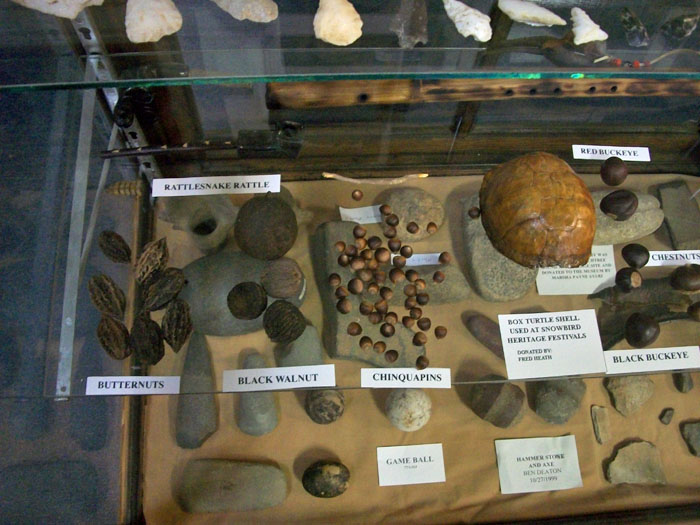 I also previously only saw diagrams of this real Indian drill used to drill holes in stone.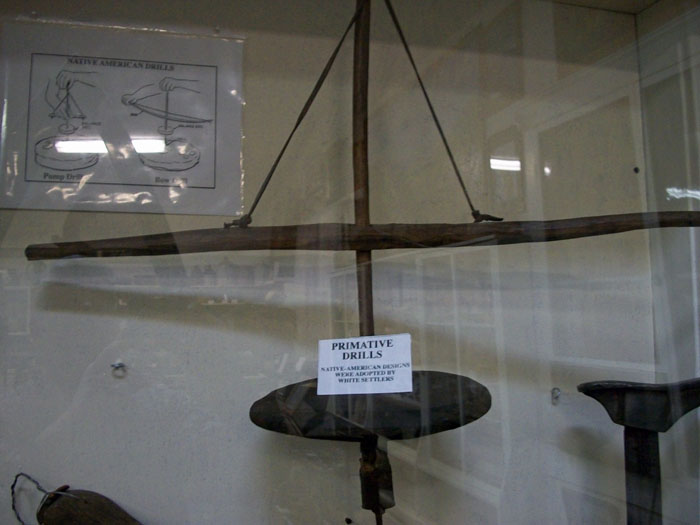 This halberd from the 1500s proves the Spanish visited this area. Spanish infantry used this weapon in lieu of their unreliable matchlock muskets which could not be fired when wet.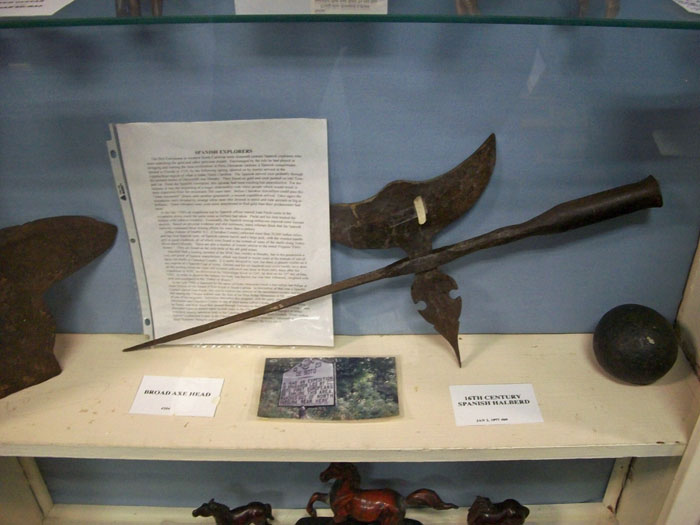 Next, Linda and I went to the Murphy Visitor's Center where I spotted this neat little 35 hp Johnson outboard motor that dates back to the 1930s. What a beauty!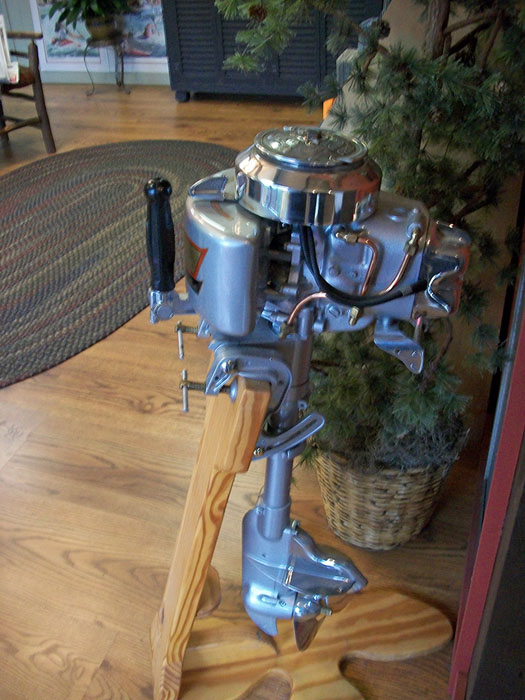 They had locally built crafts like this pretty bentwood rocker.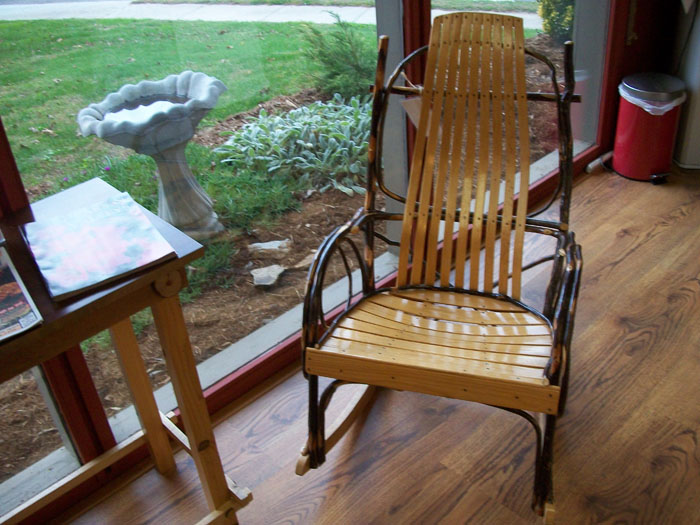 On the wall was a gorgeous wooden canoe.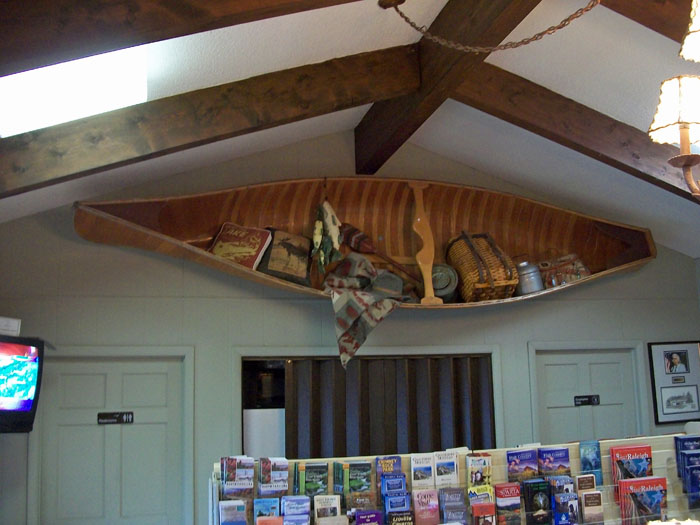 On closer inspection I spoted amongst the old stuff in the canoe a metal, family-sized thermos exactly like one my mother and daddy used to take with us on picnics. Wow! I haven't seen one of those babies in quite a while.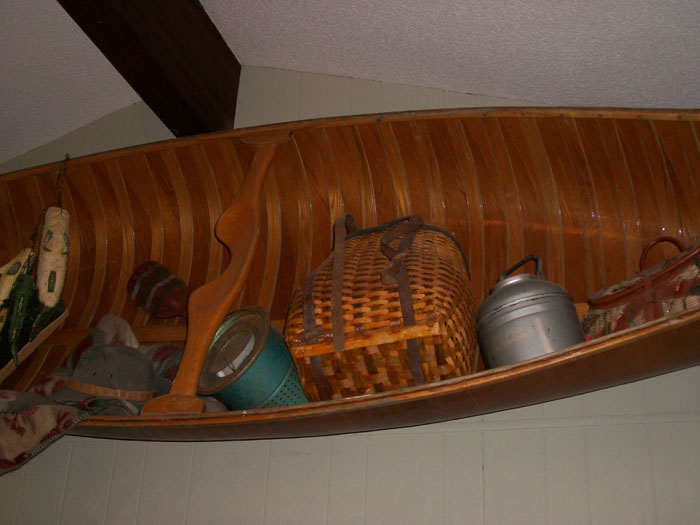 Outside there was this bench built of native bent wood.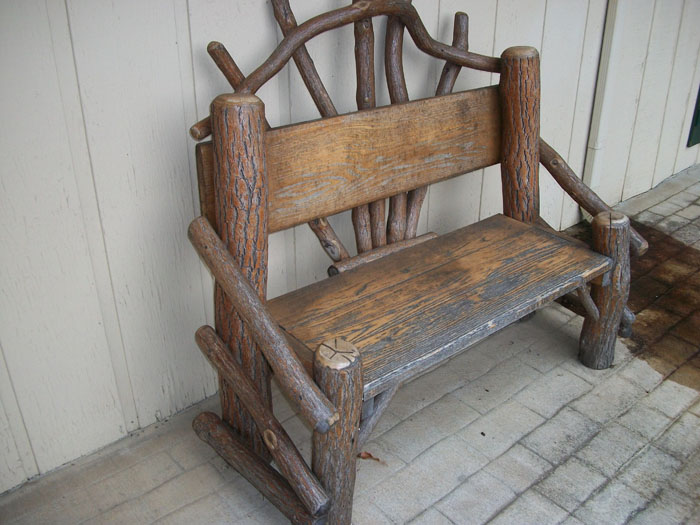 There was also a rustic picnic table made of similar wood.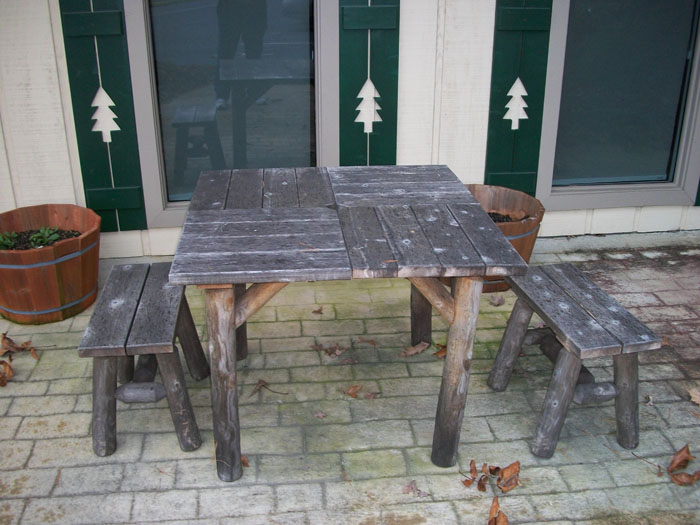 Perhaps one of the most interesting places we found was this music store near our hotel. I was surprised at their collections.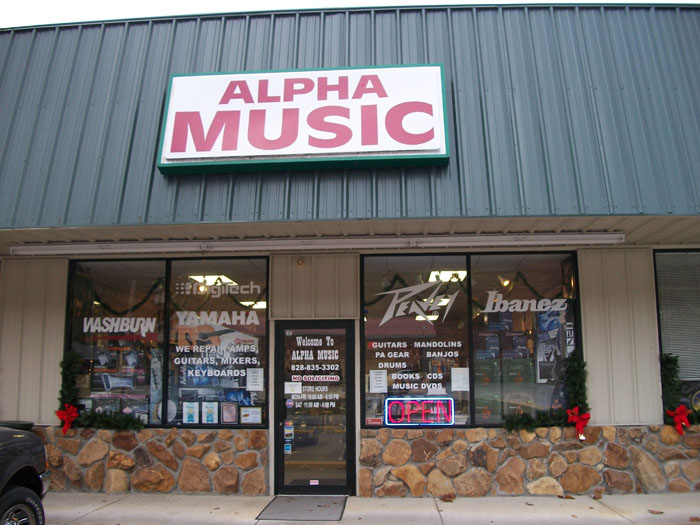 There were long rows of acoustic and electric guitars and basses.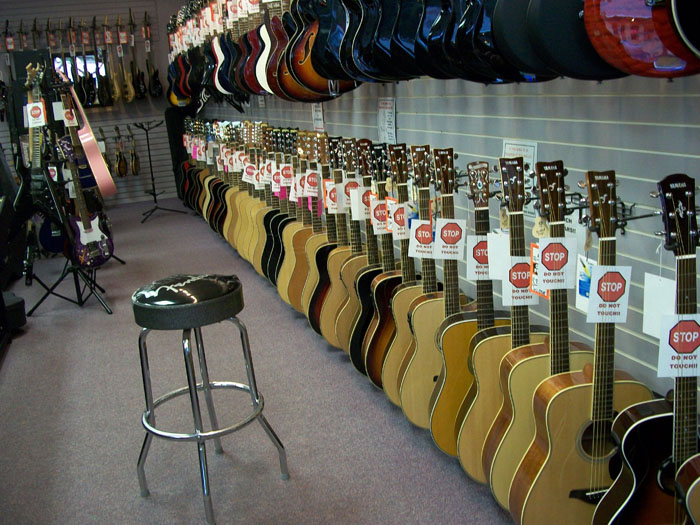 I fell for this pretty little Blueridge acoustic guitar. Linda is making sure Santa gives it to me for Christmas.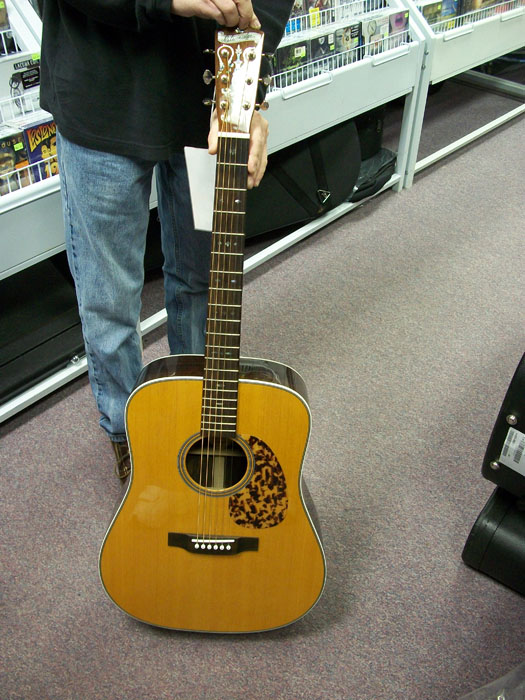 The trip to Murphy was very enjoyable. Some of the people we met there were the salt of the earth. I'm sure we'll want to return and see more of the town some day soon.
~ END ~