Joe's trip to Guitar Center in Atlanta

On November 24th, we went to the Guitar Center in Atlanta. It's the second largest selling guitar store in the U.S. for Guitar Center which is the largest selling guitar store chain in the U.S.
Here's Joe outside the store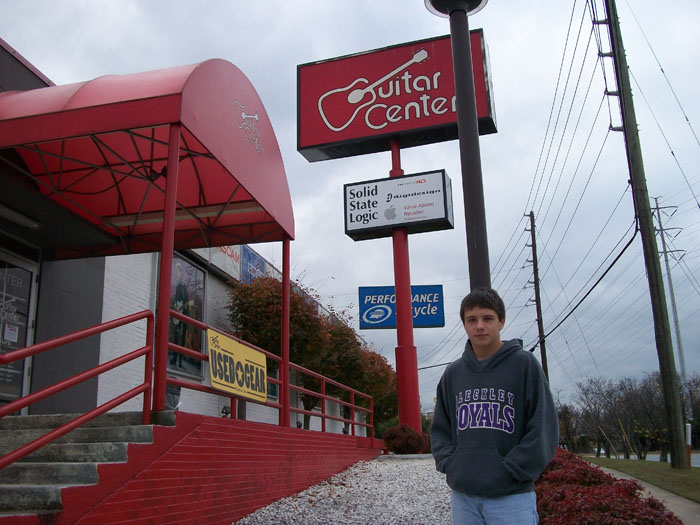 The place has racks and racks of expensive guitars. Look at all these Gibsons and Epiphones.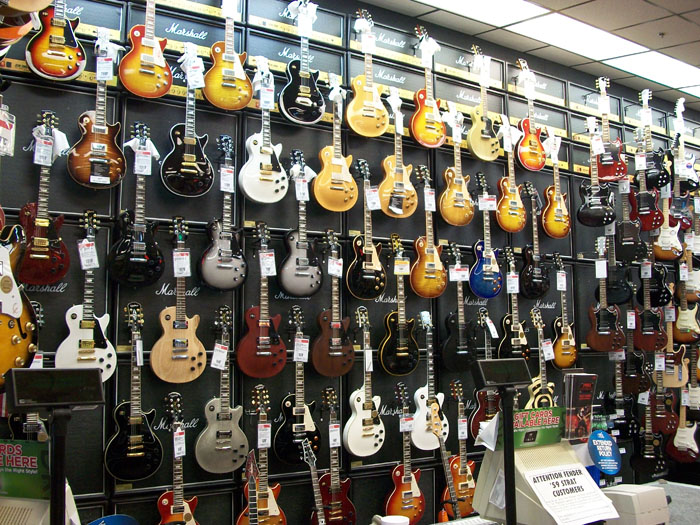 Here's a closer look at them.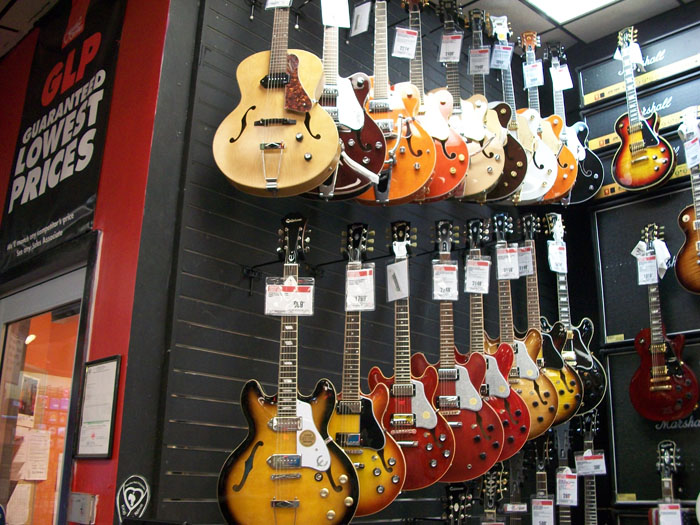 And of course every guy needs his pic taken in front of a Marshall stack.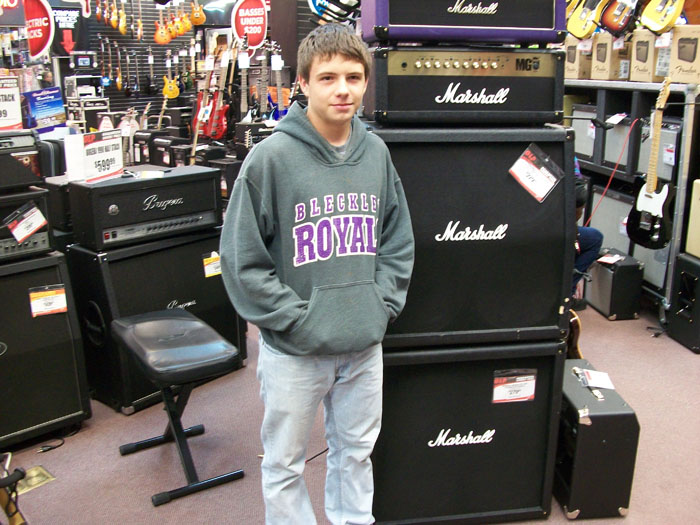 But electric guitars aren't all that's there.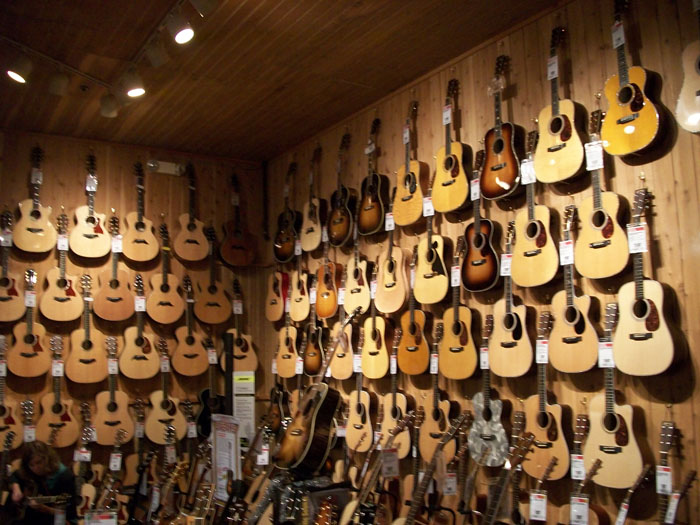 Then there was this room full of boutique amps.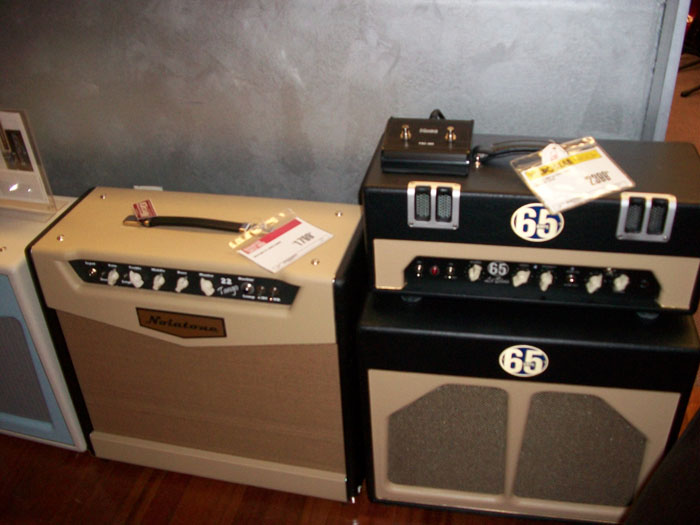 In the same room there were also Vintage amps and guitars like these.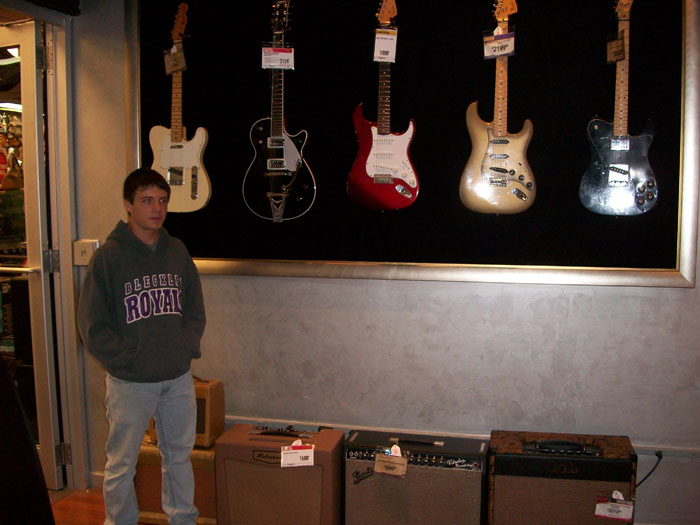 One of the most interesting new amps was this new glass enclosed Line-6 stack amp with 6L6 power tubes.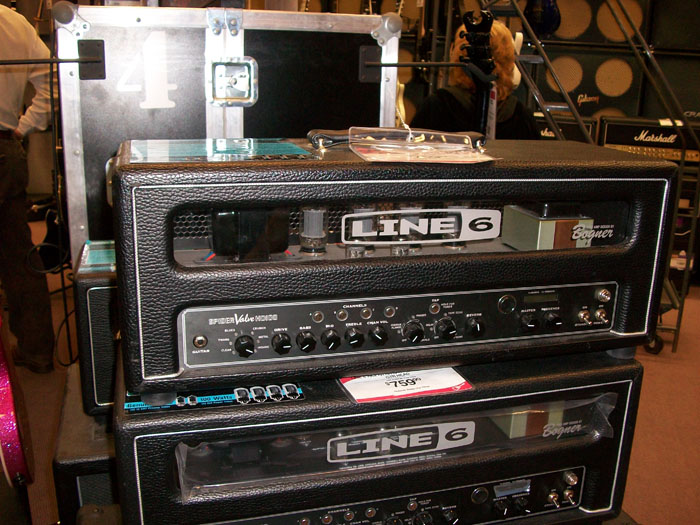 There were some beautiful playing guitars and amps there.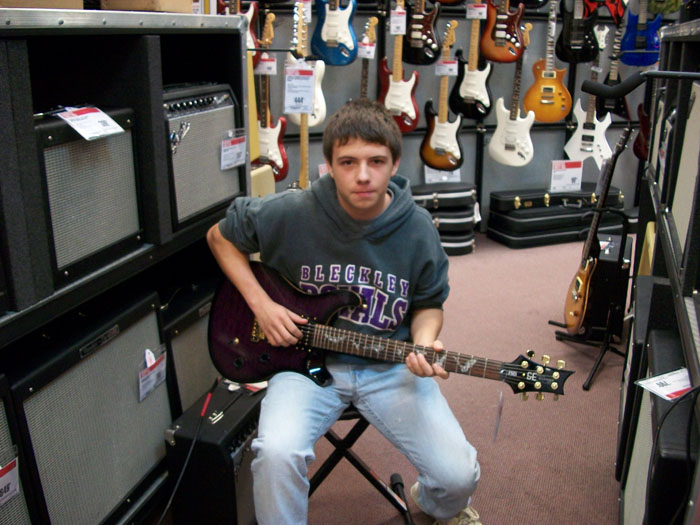 One of the strangest guitars was this B-bender Tele.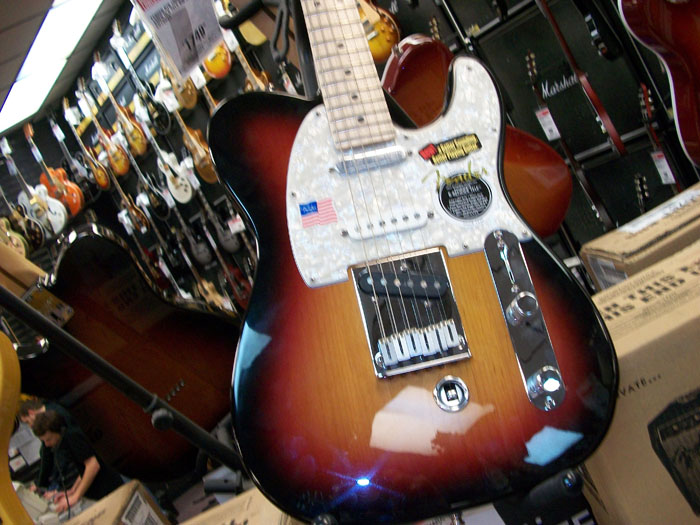 The strap attaches to a lever. Pull the strap and you pull the lever.
The lever attaches to a cable inside the guitar body that's attached to a pulley for the B string. Notice the mechanism below the bridge. As you push down on the guitar with the strap around your neck you can bend the B string 2 whole steps.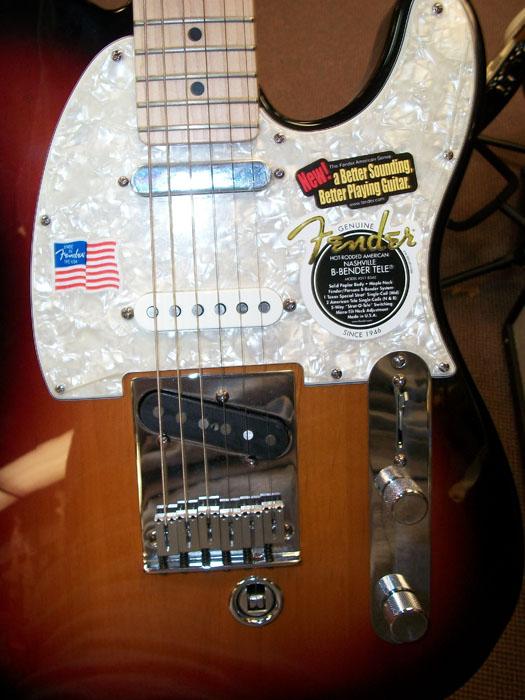 On the way out the door there was this vintage tape delay.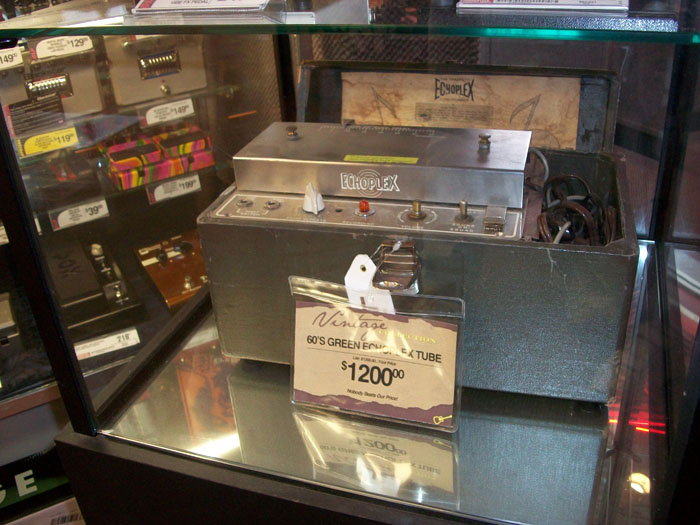 But of course this gold plated hardware Zack Wilde Epi stole the show.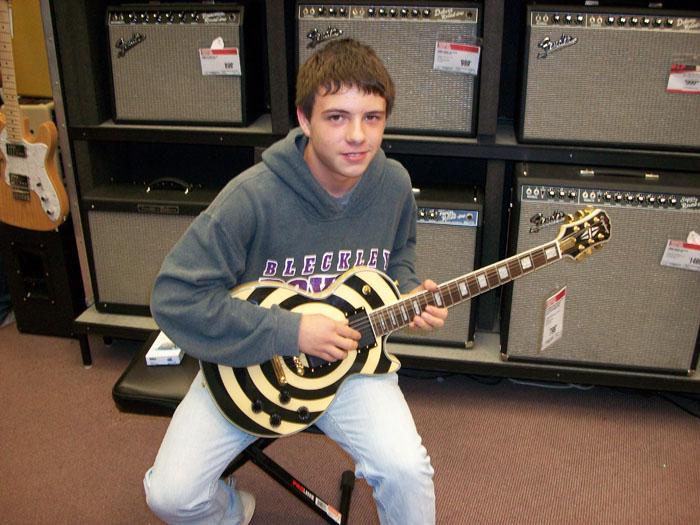 The tour of the place was so exhausting we had to rest a while at Cracker Barrel. What a day!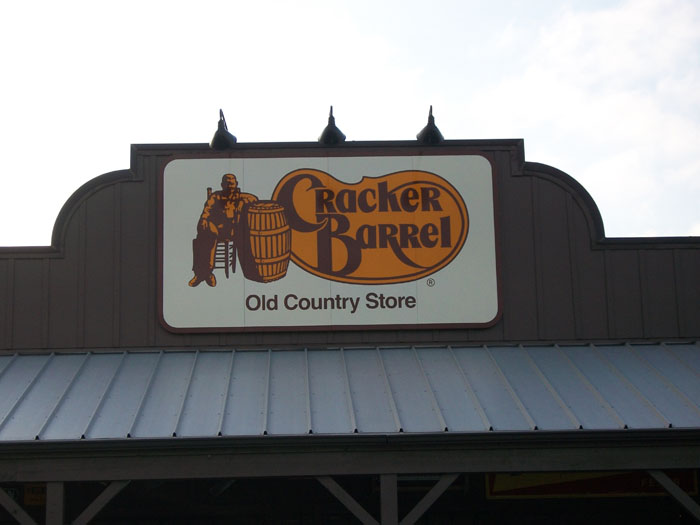 ~ END ~