Guitar Store Hopping in Birmingham

On November 25th, my sons John and Adam went with me to take 2 of our grandsons guitar store hopping in Birmingham. Its where you go from guitar store to guitar store window shopping, kind of a "guy's day out" for musicians.
Our first stop was at Bailey Brothers at Five Points South. It's probably the nicest guitar store in the Birmingham area.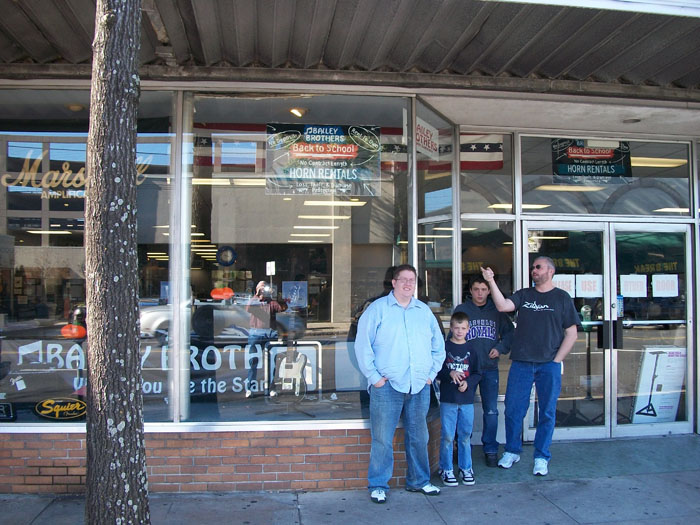 Our family drummers went straight to their element.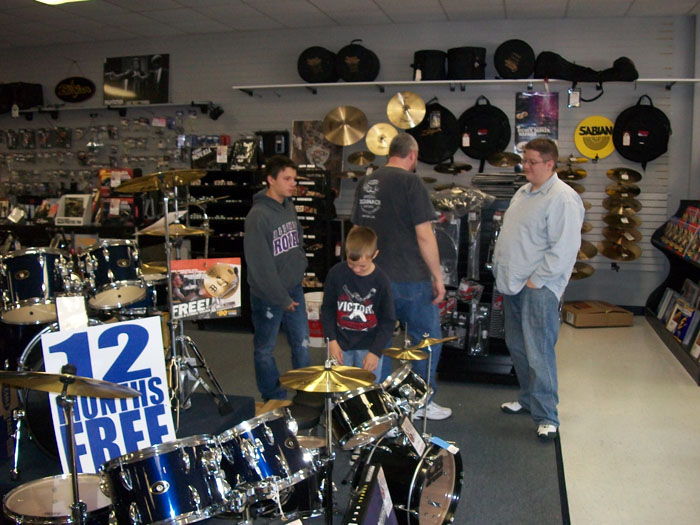 But you and I both knew where the guitarists would end up.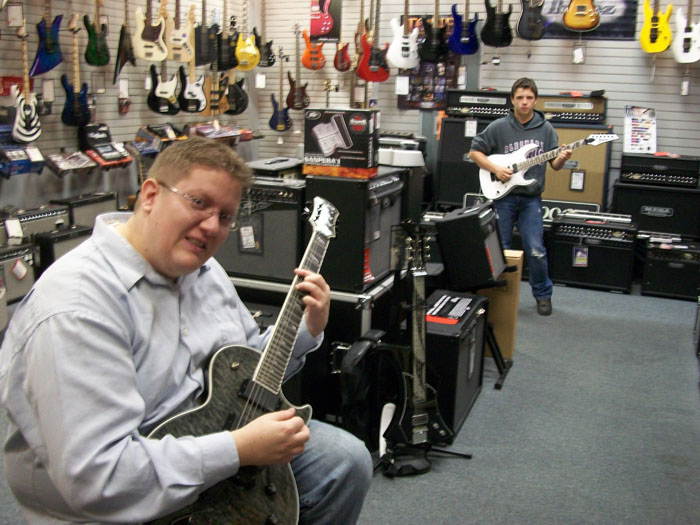 It's not easy to silence a drummer but the sales people found a way. Headphones and electronic drums did the trick!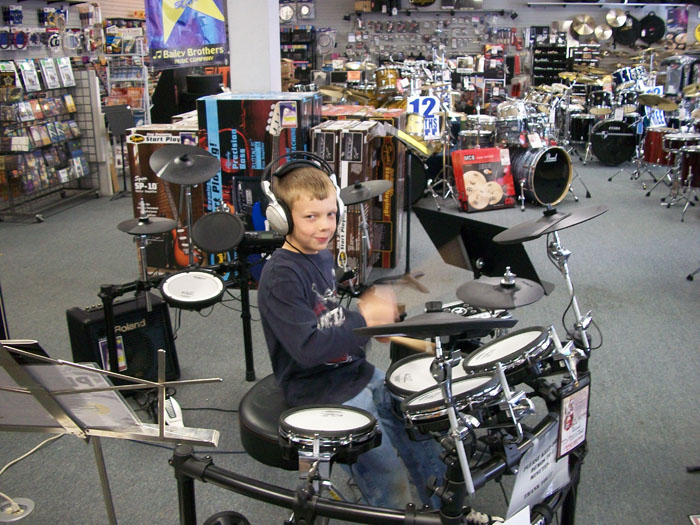 Next stop was Highland Music on University and 31st. It has a lot of Vintage goodies. I got a great deal on a 30 watt Line-6 Spider III modeling amp here. It only cost half the price of a new one. We were really impressed by the quality sound of it.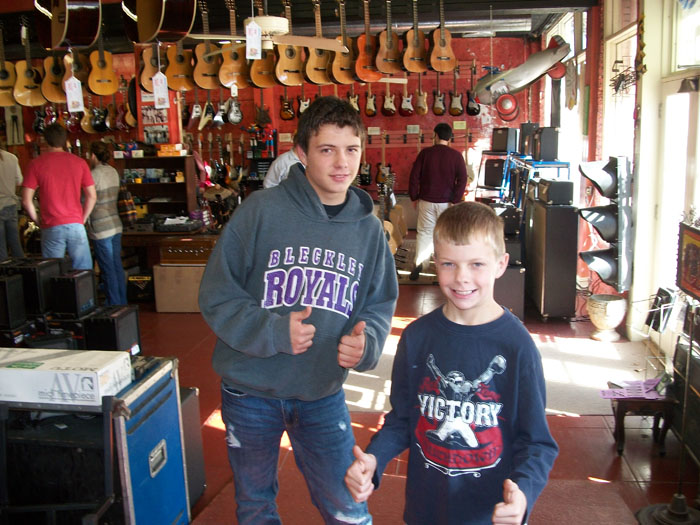 Highland is a nice store with nice people and a great selection of guitars.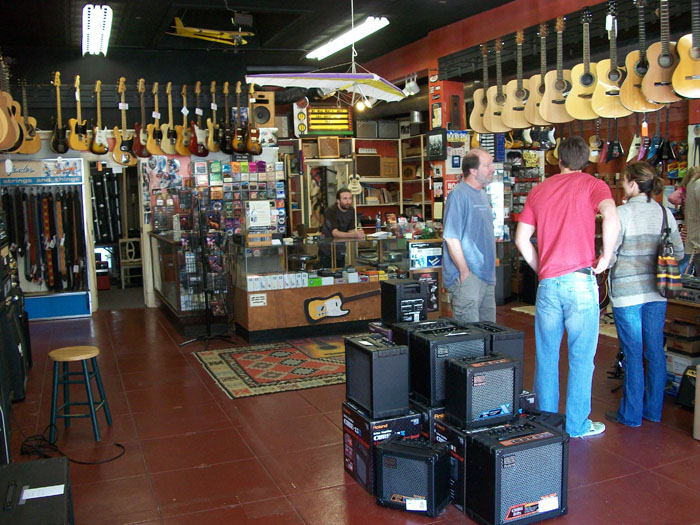 Some of the most famous guitars and amps in existance can be found here. Here's a 1930s model Rickenbacker lap steel. It was the first guitar ever to feature an electromagnetic pickup, a common feature today.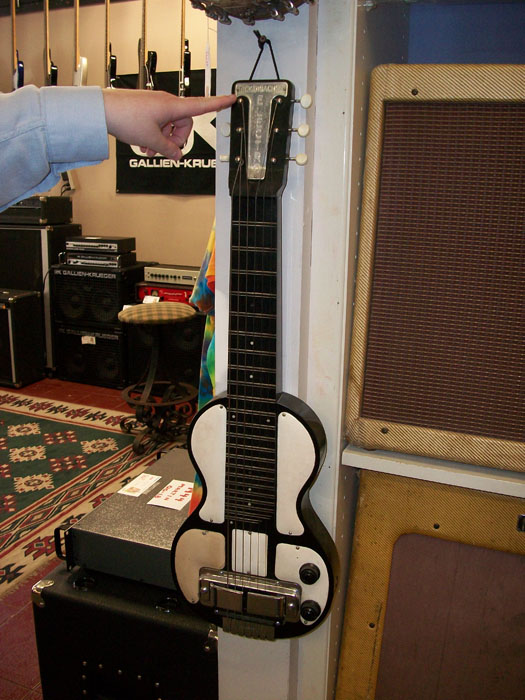 When I was a kid these guitars would have been considered 2nd rate. They were the cheapest for their day. Now they're collectors items: Stella, Kay, Harmony, and Silvertone are now famous old brands.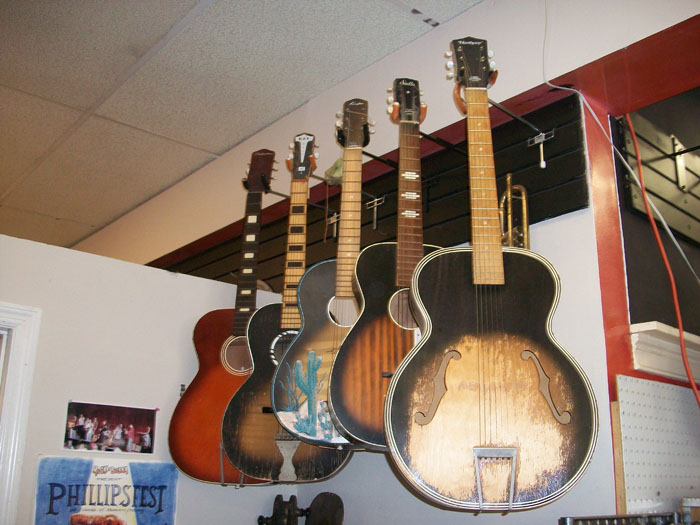 Probably the most interesting music store I've ever seen was in Vestavia Hills. This store sold nothing but drums and drum related gear. They also taught students how to play drums.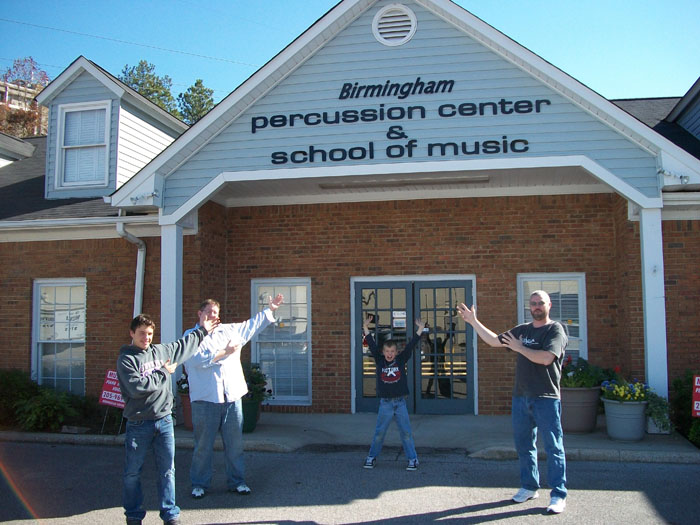 And of course our drummers loved it!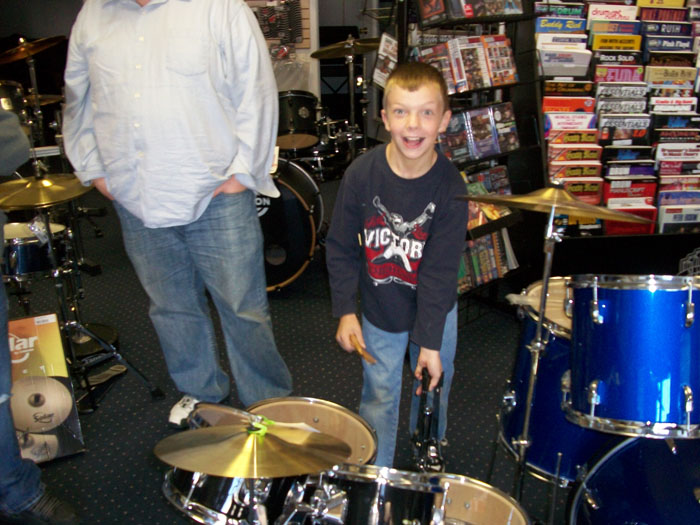 But man cannot live by David Gates alone (remember Bread?). We found the place where all those black and white spotted cows live that do all that advertising on TV. The cows were right. It DOES taste like chicken.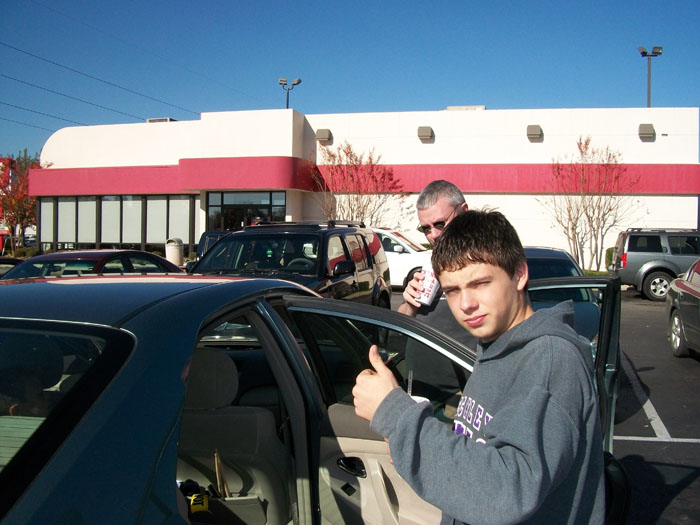 Not to be outdone, Birmingham as well as Atlanta (and nearly every other major city in the U.S.) has a Guitar Center.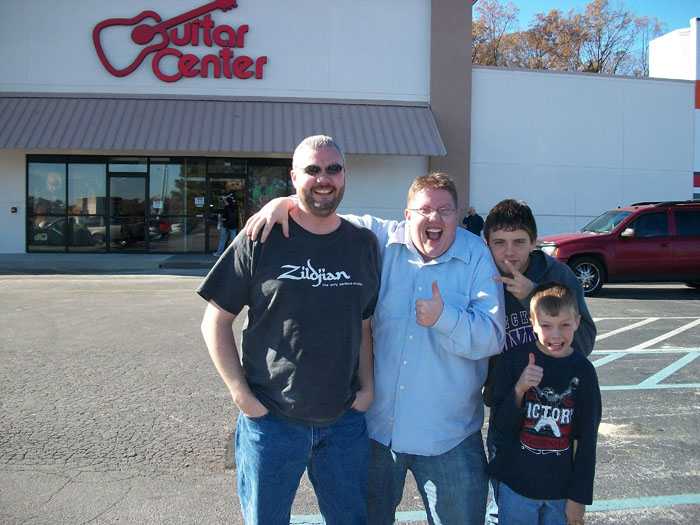 No, it's not as big as the Atlanta store but it's still plenty big. We spent a while there.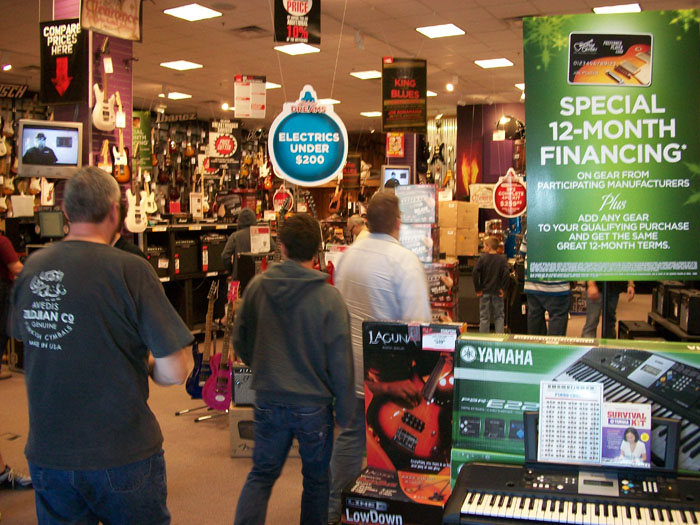 Ah, but we couldn't stay forever. Soon, it was time to leave.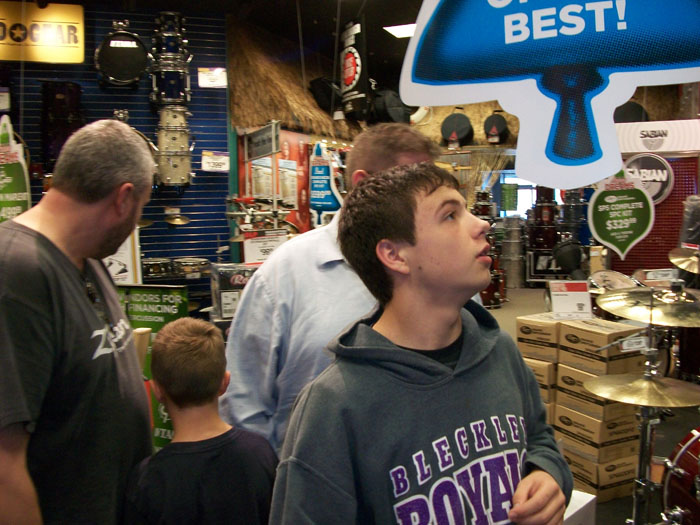 After we dropped off the older guys and picked up their kid brother, I took my grandkids to Beanstalk Music in Bucksville near Tannehill. A friend of mine recently bought part interest in the place. He was there and it was great to see him again. The boys also had a good time there.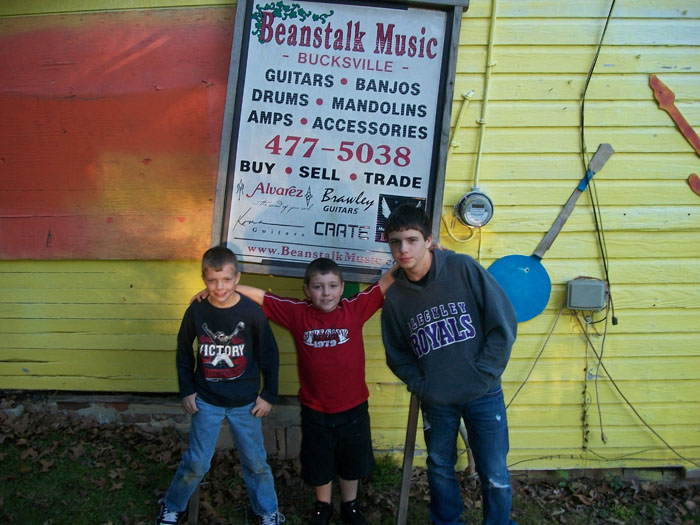 ~ END ~