2015-02-19 Trip To Lincoln County, GA

~ Why Visit Lincoln County? ~
I like to dedicate at least one whole day a year doing family research. I've been doing that since 1970.
It's proved quite fruitful over the years. Since we retired, I've enjoyed spending that day going on a trip
I might not otherwise take on some other day. For our trip this year, I chose Lincoln County, GA.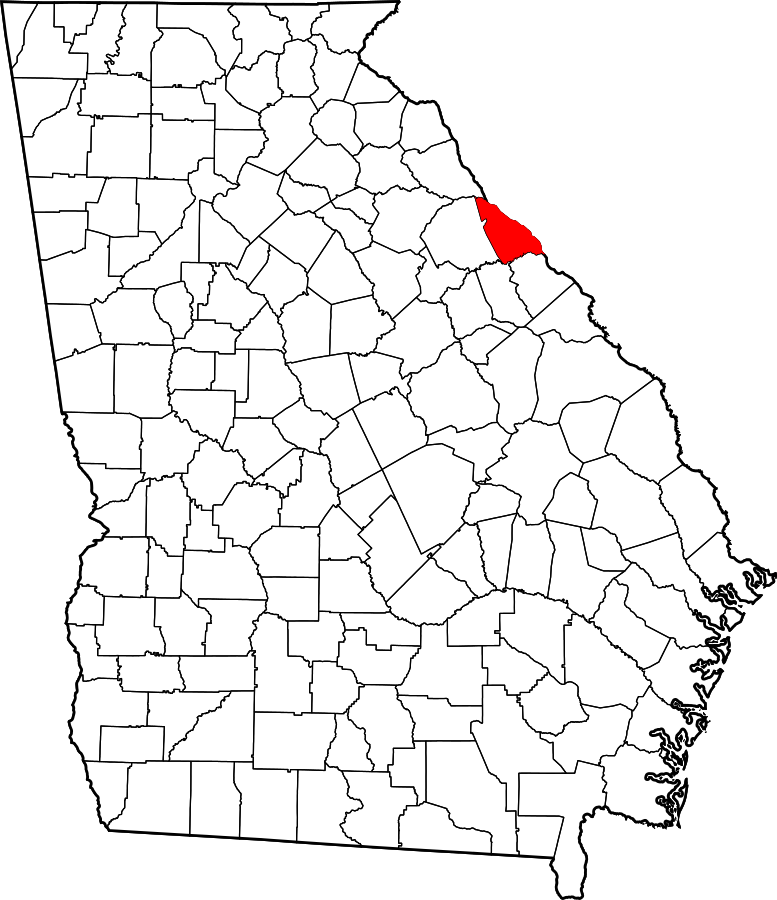 Lincoln County is where my "Vincent" surname began -- sort of. John Vincent spelled the name "Vincent"
until he died in 1698 but beginning with his son's generation, they spelled the name "Vinson" for the next
3 generations until his great-grandson, John (1787-1871), changed his surname back to "Vincent" again.
Yep, this is my ancestor who moved to Lincoln County, Georgia. We assume he married there.

He may have owned land there but we've found no evidence of it. My grandfather's cousins began
researching our family history about 1905. One of them was Maud Kelly, the first woman to practice
law in the state of Alabama. She and her sister, Marion, were great researchers who interviewed
John Vincent's oldest decendants who were still alive back then.

They discovered John Vincent and his wife, Nicey Hawes, had 10 of their 16 children in Lincoln County.
Linda and I took a trip there February 19th, 2015. So what's up with Lincoln County, GA?


~ A Bit of American History ~
Remember Georgia was one of the original 13 colonies. As the British cut deals with the Creek Indians,
the Creeks ceded land to them in 1733 and 1763 but the Brits never got to settle the land. Just 13 years
later, our forefathers signed the Declaration of Independence (1776).

Part of this unsettled land is where Lincoln County is located. At the end of the war, a couple years
before we became a nation in 1787, the Americans were anxious to get hold of this land and get
some Americans settled there.

The Indians had sided with the British during the American Revolution. Great Britain was still none too
friendly toward us and Spanish Florida just to our south was a bit hostile.
How to get the land settled quickly... Hmmm. Why not give it away?


~ Land Lottery ~
People flocked to Lincoln County from all over for this free land. Most of them came from Virginia, North
and South Carolina. Our Vincents came from Johnston County, NC.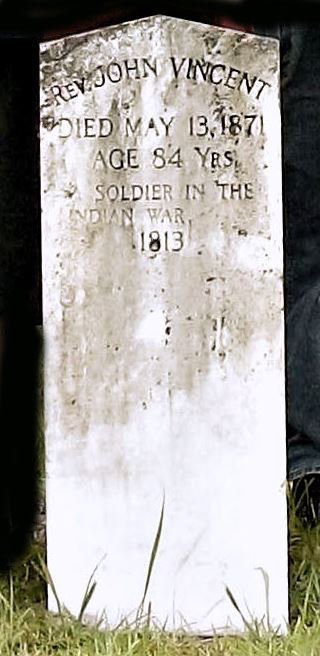 John Vincent who was born in Johnston County, NC in 1787 and died in Shelby County, AL in 1871, but spent
a good 25 years of his life in Lincoln County. His life there is a little bit of a mystery.

During his growing up years, John was an orphan bounced from one foster home to another. His mom had
died when he was 2 years old. He lost his dad when he was 4. I can imagine him as a troubled teen not
getting along well with his guardians who were his older siblings and their spouses. Family traditions tell us
he sometimes felt he was treated unkindly.

When he became of age, John moved to Lincoln County to live with relatives. There, he met and married
Miss Nicey Hawes, the daughter of Isaac Hawes. Although he got some money from the sale of land he
had inherited back in North Carolina, John still needed a place to live in this new territory. The coming war
eventually provided a means of support.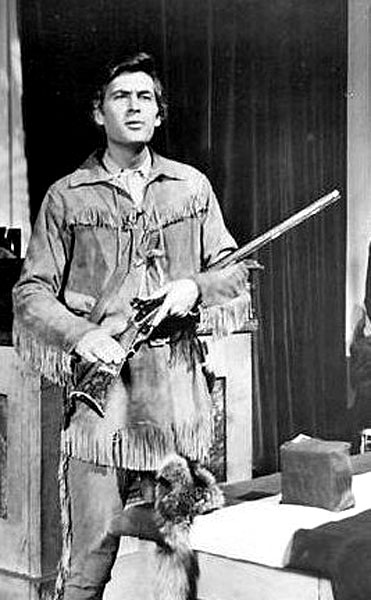 John left poor Nicey 7 months pregnant with their 2nd child as he enlisted in the War of 1812, the part no
one ever talks about -- our fight with the Lower Creek Indians who were supplied with arms by the Spanish
but secretly funded by the British. Remember:
"In 1814 we took a little trip,
Along with Colonol Jackson down the Mighty Mississip"

Yeah, that war. But before there was the Battle of New Orleans, there was:
"Davey, Davey Crockett -- King of the wild frontier."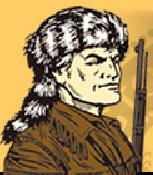 Believe it or not, they were the same war, just fought on different fronts.

For some it wasn't much of a fight, not for John anyway. According to the history books, his bunch
of North Carolina volunteers just marched around through Creek lands in middle Georgia then
returned home. For their efforts, each of them could receive land formerly occupied by the Indians.
I'm guessing that's how John and Nicey eventually ended up in Alabama but I'm getting ahead of myself.



~ The Courthouse ~
The thing we Vincent Family researchers always wanted to know is exactly when and where John
and Nicey married. After Linda and I drove 3 hours through lonely Georgia backwoods, our first
stop was at the Lincoln County Courthouse.




They had a painting of the Revolutionary War General after whom the County was named.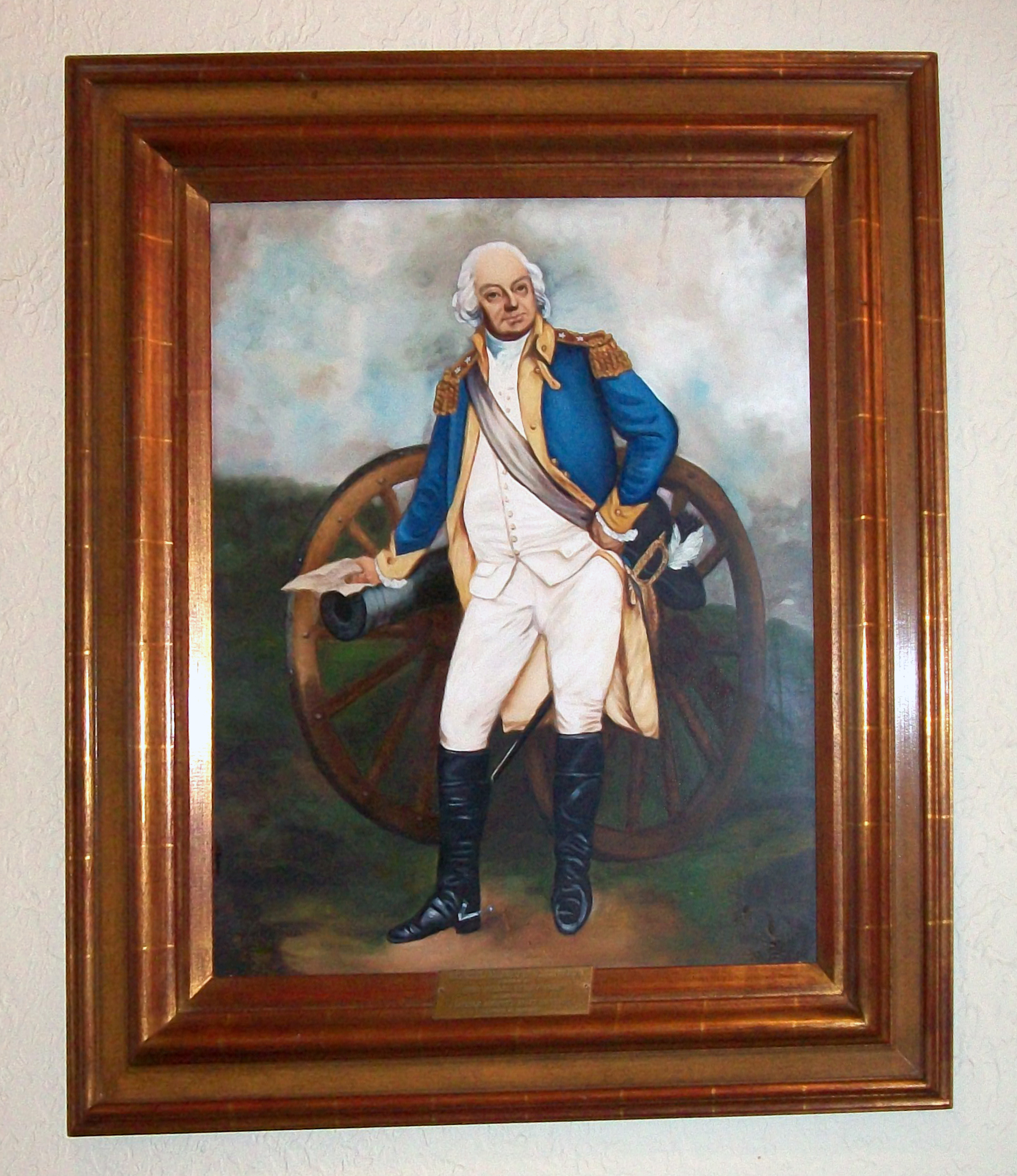 Our first stop was to look for marriage records in the Probate Office.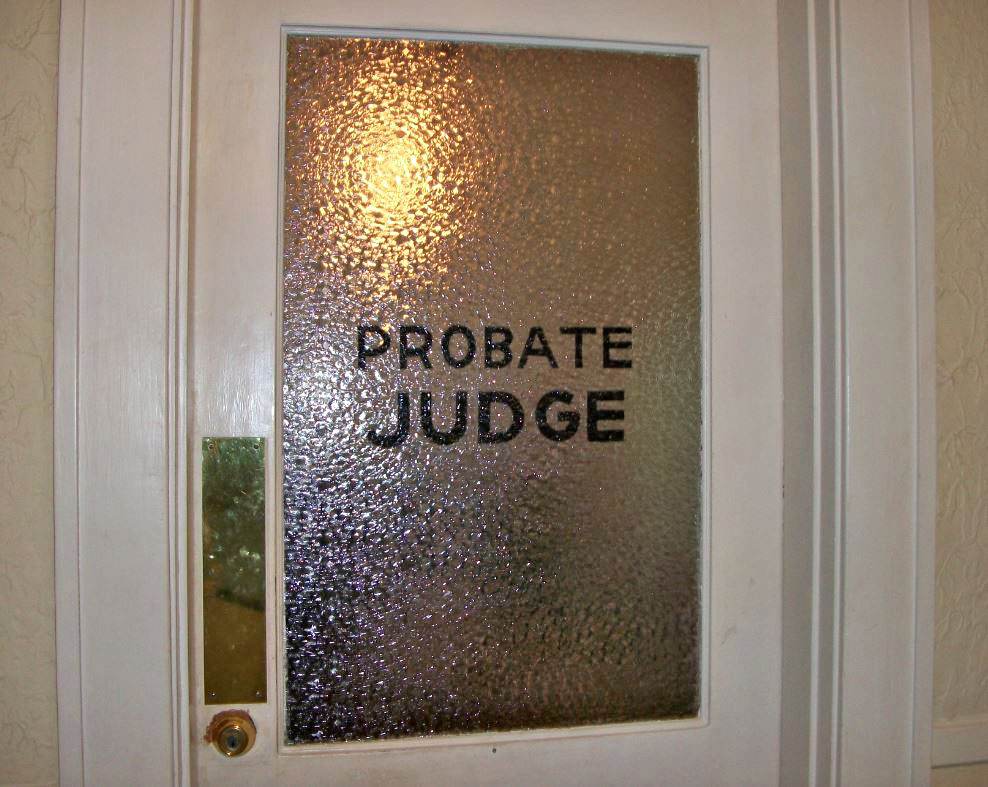 We were shown a book of marriage abstracts. Abstracts are compiled transcripts of original records, not the
actual records themselves. They skip all the "wherefores" and give essential names, dates, etc. We used the
book as a guide to know what records we might find. Neither John Vincent nor Nicey Hawes was listed.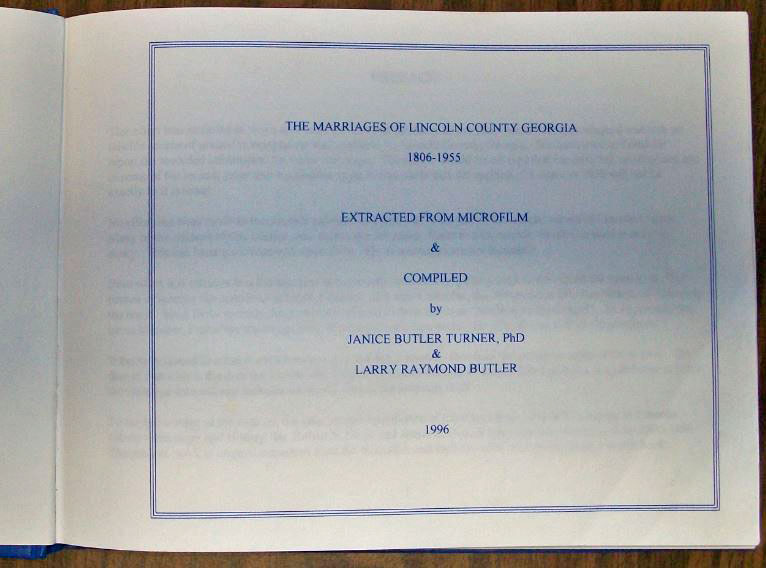 There were some Hawes grooms listed in marriage records but the dates didn't match. We were looking
for records dating from about 1810 to 1815, not 1819 to 1859.





When we looked at the Hawes brides we found some possibilities but Nicey's name was not among them. Still,
there were a lot of them, some dating back to 1817. Things were lookin' up!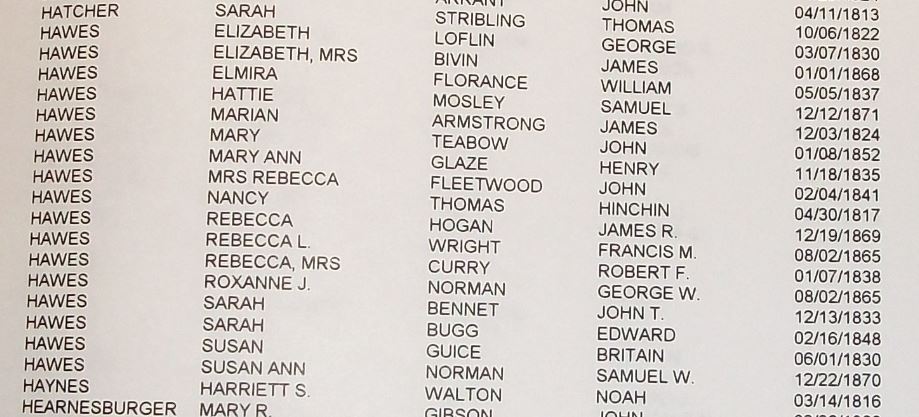 We never found the record of marriage for John and Nicey. Nor did we find a marriage record for any other
Vincent except this one for Margaret. The record shows she was a widow, (because she's refered to as "Mrs."),
the widow of someone named Vincent, but who? T
here a question mark ("?") after the groom's surname
because the original record was unreadable. We never found the original record.
Further investigation was needed.


~ The Land Records ~
On the other side of the courthouse hall was another room full of records of land sales.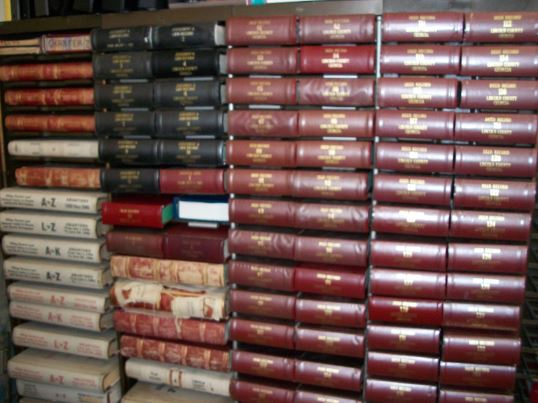 In a hand written abstract, there was the sale of land to Allen Vinson in 1810. Allen was John's brother.





We looked it up and, sure enough, Allen Vinson bought and sold land in Lincoln County. The old
Deed Book "F" was falling apart. After all, it is over 200 years old. Even though we tried to handle
it carefully, the spine was broken and brittle ends of pages were flaking off.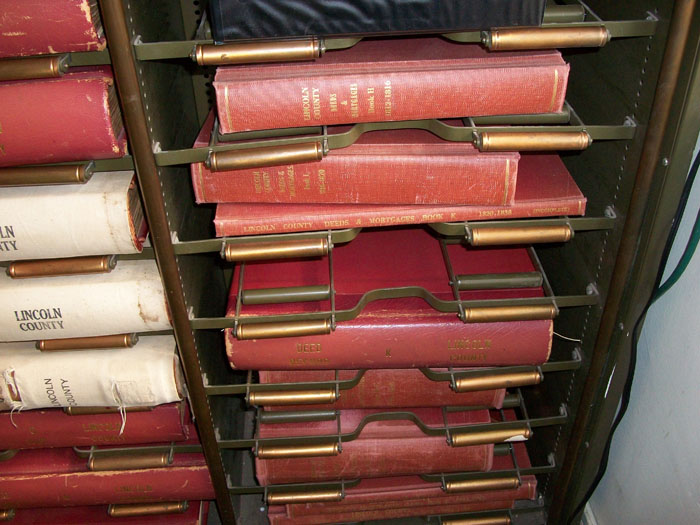 The land Allen Vinson bought was actually purchased in 1806 but not recorded until 1810. This tells
us he was in the county 4 years earlier. Older family members had told Maud Kelly nearly 100 years ago
that several of John Vincent's brothers and sisters had married members of the Lockhart family. Allen
was one of them. He married Margaret Lockhart.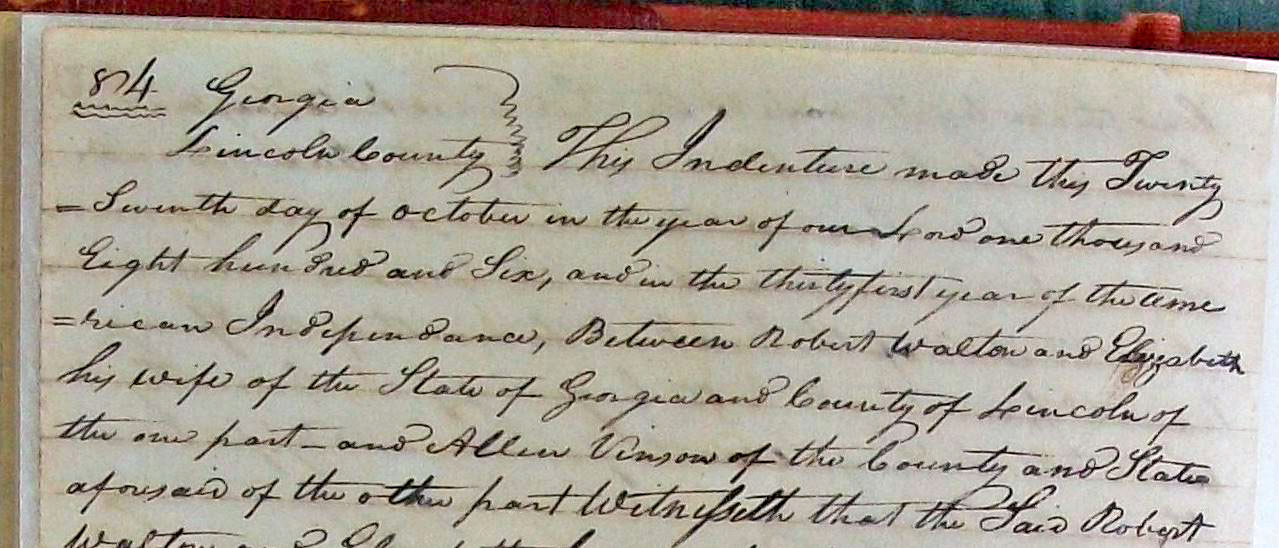 Was "Mrs. Margaret Vincent", who married again in 1825, the widow of Allen Vincent?
This deed below, which was affirmed in 1827 and registered in 1834, says it was for land that was sold by
Margaret in 1825. It says it's land she inherited from:
"

her deceased Father John Lockhart Senr.

"
It also says it is land she:
"

Would inherit either by Regular legacy or part of the Widows dowery at his decese...

"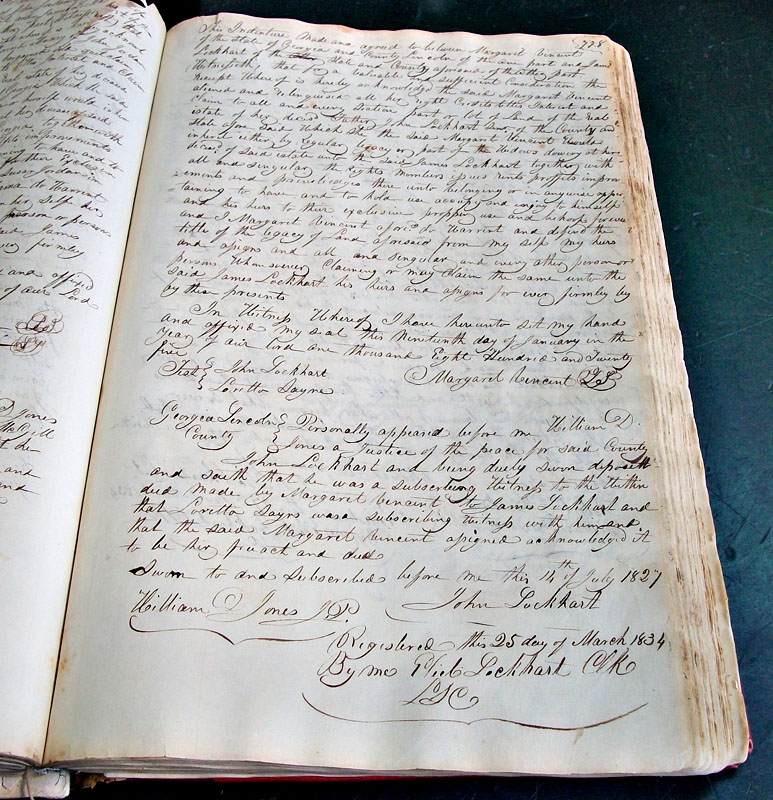 So, she was a widow of someone named "Vincent" by 1825 and her maiden name was Margaret Lockhart.
She must be the Margaret Lockhart who Maud Kelly said was married to John Vincent's brother, Allen Vincent.
As far as I know, Maud never visited Lincoln County. She obtained this information from relatives and from
records located elsewhere.

We still needed to know more. Our last stop for the day was at the Lincoln County Library. That's where I
hit the Jackpot. Their genealogy expert was a wonderful lady who seemed to know all about the Vincents.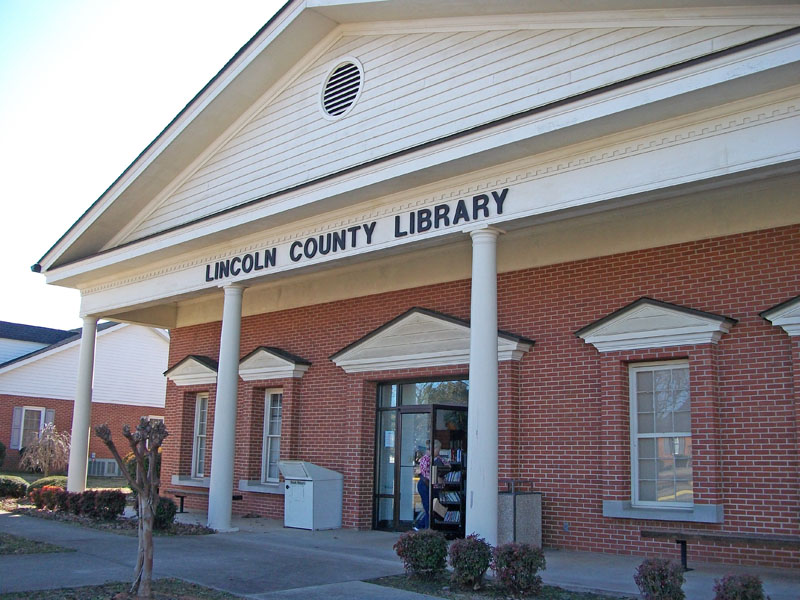 She had lots of records on Vincents of John's generation, not so much on him, but plenty on his siblings.
Three of John's siblings (all children of Aaron Vinson, 1747-1791) had married Lockharts including Allen.
She was interested in Vincents because of the Lockharts. I was interested in Lockharts because of the
Vincents. We learned from each other.

I won't share everything she gave me but she had a copy of the marriage record for Margaret we did
not find in the courthouse. So THAT's why Margaret was ready to sell her land in 1825. She married a
fellow named Absolom 26 July 1825. His surname is hard to read in the original record.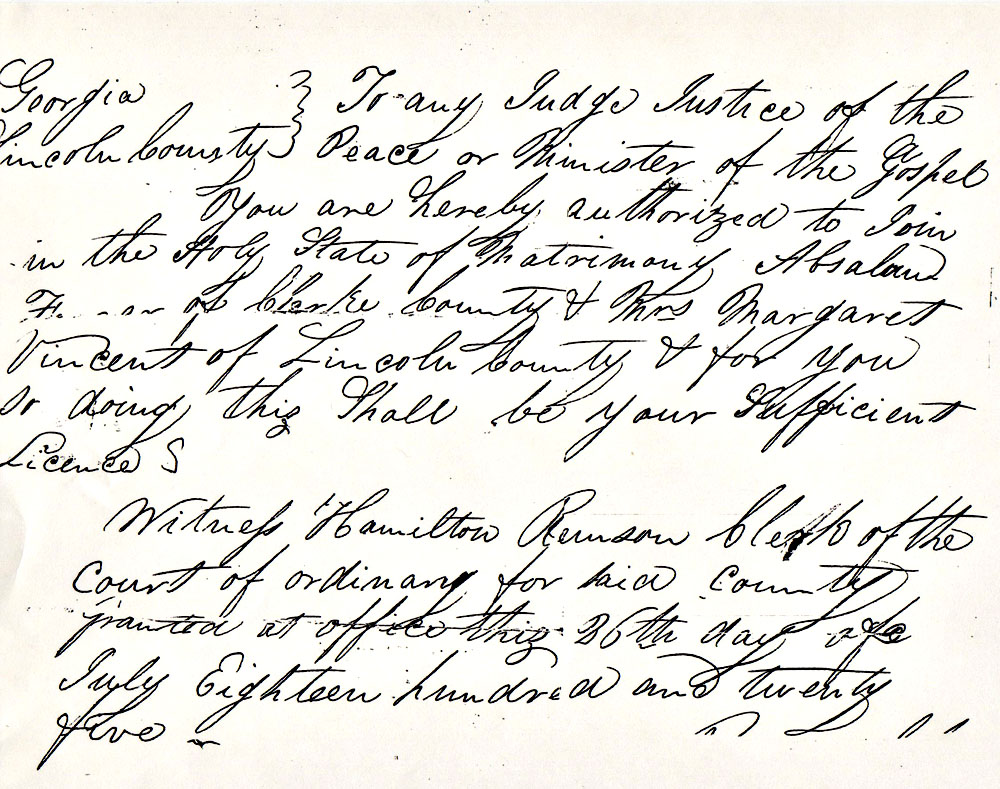 That's why the abstract (above) had the question mark. Some thought his name was "Faver", some
thought it was "Tanner", but our librarian said his name was "Farrar." She had found his widow, a Mrs.
Milly Farrar, who died 23 Feb. 1824 in Morgan County, Georgia.

Our search never revealed any records for John Vincent, Nicey Hawes, or any of their children. They may
have lived elsewhere. But it's clear based on other records we found that they had family on both sides,
both Hawes and Vincents, who lived in Lincoln County. It's very likely they married there but left no
marriage record. Early marriage records are scant. It's just as likely they had their first 10 children
there. Births were not recorded in Georgia until the early 1900s.

It's also likely they never purchased land in Lincoln County. Their relatives seemed to have plenty of
land and they may have stayed on property owned by relatives until land in Alabama began to open.

I learned nothing new about John and Nicey and their 16 children but the trip to
Lincoln County was certainly an eye opener. I learned a WHOLE lot more about the Vincent, Hawes, and
Lockhart Families. What a trip this was!

~ END ~